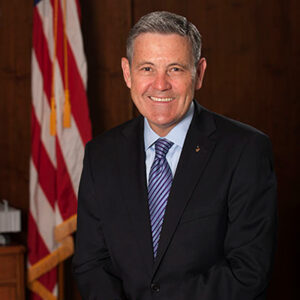 Robert D. Cabana is a former NASA astronaut, currently serving as director of NASA's John F. Kennedy Space Center in Florida. In his current role, Cabana manages all NASA facilities and activities at the spaceport, including the team of civil service and contractor employees who operate and support numerous space programs and projects. Born in Minneapolis, Minnesota, Cabana graduated from the U. S. Naval Academy in 1971 with a bachelor's degree in mathematics. He was commissioned a second lieutenant in the U.S. Marine Corps and completed Naval Flight Officer training in Pensacola in 1972. Cabana then served as an A-6 bombardier/navigator with Marine Air Wings in Cherry Point, North Carolina, and Iwakuni, Japan.
Returning to Pensacola in 1975, Cabana began pilot training and was designated a naval aviator in September of 1976, earning the Daughters of the American Revolution award as the top Marine to complete flight training that year. He graduated with distinction from the U.S. Naval Test Pilot School in 1981 and served in the Flight Systems Branch at the Naval Air Test Center until 1984. During his career, Cabana has logged over 7,000 hours in 50 different kinds of aircraft. Cabana was selected as an astronaut candidate in June 1985 and completed his initial astronaut training in July 1986. He was assigned to the Lyndon B. Johnson Space Center Astronaut Office, serving in a number of leadership positions, including lead astronaut in the Shuttle Avionics Integration Laboratory; Mission Control Spacecraft Communicator, famously known as CAPCOM; and chief of NASA's Astronaut Office.
A veteran of four spaceflights, Cabana has logged 38 days in space, serving as the pilot on STS-41 and STS-53 and mission commander on STS-65 and STS-88. His fourth flight was the first assembly mission of the International Space Station in December of 1998. Following his retirement as a colonel from the Marine Corps in September 2000, Cabana was appointed a member of the Federal Senior Executive Service. He served in numerous, challenging senior management positions at Johnson Space Center in Houston, ultimately becoming deputy director. In October 2007, Cabana was appointed director of NASA's John C. Stennis Space Center in Mississippi. A year later he was reassigned as the tenth director of the John F. Kennedy Space Center.
Cabana's many achievements have been recognized with induction into the Astronaut Hall of Fame and being named an Associate Fellow in the American Institute of Aeronautics and Astronautics and a Fellow in the Society of Experimental Test Pilots. He has received numerous personal awards and decorations, including the Distinguished Flying Cross, the Presidential Distinguished Rank Award, and the National Space Club Florida Committee's Dr. Kurt H. Debus Award.  He also is a recipient of the Rotary National Award for Space Achievement's National Space Trophy.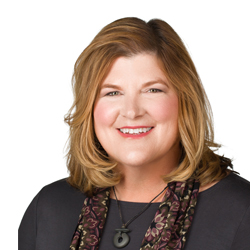 Anne deBruin Sample is an experienced business and HR leader, and the CEO and owner of Navigate Forward. Anne has an enviable track record of leading business-building transformation and developing top talent. Anne has engaged her passion for helping leaders find new destinations during times of transition. As both a Corporate client and an individual client of Navigate Forward, she is a strong believer in the power and impact of transition coaching and leadership development.
In her early career Anne worked in a variety of HR and strategy roles for Whirlpool, PepsiCo, Walker Digital and Citibank. She has served as the Chief HR Officer for PepsiAmericas, SVP of Management and People Solutions at Thrivent Financial, and the Chief of People at Caribou Coffee and Bagels. Anne is a natural connector who is recognized for her ability to reframe problems, identify new solutions, manage through change and share her candid perspective. An engaging speaker, Anne is often asked to present at conferences, universities and professional events. She currently serves on Board of Directors of MyMeds, a MN-based startup that provides individuals with the digital health tools and real time data.
Giving back is a top priority for Anne, as it was for the Founders. As a firm, Navigate Forward has and will continue to contribute at least 4% of corporate revenue to charitable causes in our community. When our clients land at their destination they designate the charity of their choice so that we can celebrate by making a donation in their name. Anne is personally active in several local charities including the Light of Hope Home and School for Girls in Kenya, Opportunity International, and she has been a mentor for ACES.
Outside of work, you're likely to find Anne on Lake Minnetonka or in the mountains of Colorado with her family, friends and dogs. She loves to be outside and is an avid skier, boater and hiker. She enjoys travel, entertaining and making connections.
Connecting with people and helping them navigate towards a new destination inspires and motivates Anne. She shares her passion with clients, consultants and peers – always with the goal of helping people lead more fulfilling lives.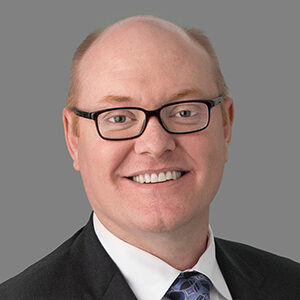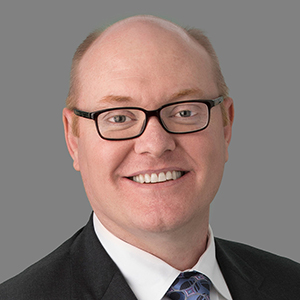 Mark L. J. Wright is senior vice president and director of research at the Federal Reserve Bank of Minneapolis. In this role, he oversees key research efforts at the Minneapolis Fed and advises the Bank's president on monetary policy and related matters. Prior to coming to Minneapolis, Wright was a senior economist and research advisor in the Economic Research Department at the Federal Reserve Bank of Chicago.
Wright has been an associate professor at the University of California, Los Angeles, and an assistant professor at Stanford University. He has been an economist and advisor to the Reserve Bank of Australia and the Federal Reserve Banks of San Francisco and Minneapolis, as well as an instructor at the IMF Institute.
Wright received a B.A. in economics from the University of Sydney, Australia, and an M.A. and a Ph.D. in economics from the University of Chicago. His research examines the macroeconomics of developing countries, with a specific focus on their tendency to be prone to international financial crises. Much of his recent work has been devoted to sovereign default and the process by which sovereign debts are restructured.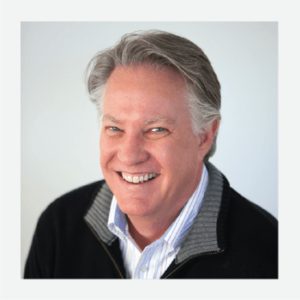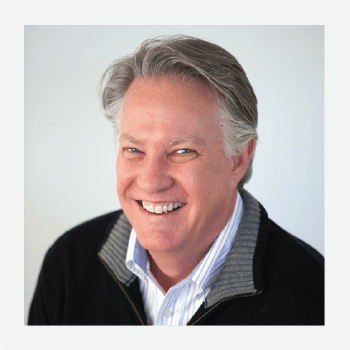 Bob Tipton is a high-energy, innovative, and insightful transformational change architect, leadership facilitator, keynote speaker, and author who is passionate about helping individuals, groups and entire organizations reach for and achieve exceptional results.
In his career to this point, he has been CEO / Principal Change Architect for R S Tipton, PBC (Team Tipton), CEO of an IT-related professional services firm, CIO of a $1B+ distribution company, VP / managing director for the integrated marketing group for a major online agency, VP of corporate capabilities and communications for a significant professional services firm, SVP of a major technology, strategy and creative company, Global vice president of industry technology for a major technology consulting firm, and CTO of a significant IT consulting company.
Additionally, he's an active writer and author. He has written three books, What's Right, not Who's Right – A Simple Shift to End the World's Madness, JUMP! – Get Unstuck, Extraordinary Life Breakthroughs Using Innovative Change, Untangling IT: 25 Years of Lessons in Effective IT Leadership, he has written more than 300 articles for various business and IT-related publications, he wrote a book related to database implementations, he wrote a chapter for IBM's book The Business Case for e-Business, he has written more than 20 white papers related to organizational effectiveness issues (more than 500,000 copies distributed worldwide), and he has received numerous awards for his writing (including the Award of Achievement and Award of Merit) from the Society for Technical Communications.