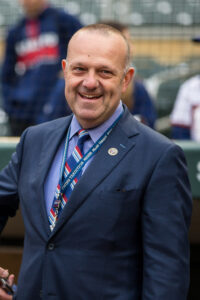 Dave St. Peter was named the fourth president in Minnesota Twins history on November 26, 2002. St. Peter also assumed the Chief Executive Officer title on December 21, 2016 and continues to oversee the team's day-to-day operations, strategic planning and interaction with Major League Baseball. He joined the organization as an intern in 1990 and over his first decade with the franchise held a variety of positions including Pro Shop Manager, Communications Manager, Vice President of Corporate Communications and Senior Vice President of Business Affairs. St. Peter has been named to the Street and Smith's Sports Business Journal and Minneapolis-St. Paul Business Journal's "Forty under 40" lists.
In 2018, St. Peter was recognized by Positive Coaching Alliance as Minnesota's Triple-Impact Competitor Business Executive of the Year. St. Peter was born in Bismarck, North Dakota, and graduated from the University of North Dakota in 1989. Dave has three grown sons — Jack, Eric and Ben – and makes his home in Chanhassen, MN.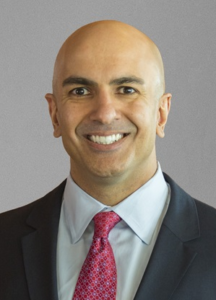 Neel Kashkari has been president and chief executive officer of the Federal Reserve Bank of Minneapolis since Jan. 1, 2016. In this role, he serves on the Federal Open Market Committee, bringing the Ninth Federal Reserve District's perspective to monetary policy discussions in Washington, D.C. In addition to those responsibilities, Neel oversees Minneapolis Fed operations and leads its many initiatives. 
Among them, he was instrumental in establishing the Opportunity & Inclusive Growth Institute, whose mission is to ensure that world-class research helps to improve the economic well-being of all Americans. Most recently, he has joined with retired Minnesota Supreme Court Justice Alan Page to propose amending Minnesota's constitution to make quality public education a fundamental right. This effort supports the Fed's mandate to achieve maximum employment, with education being a key to obtaining a good job.
Under Neel's leadership, the Minneapolis Fed also released an action plan on "Ending Too Big to Fail," which calls for tighter bank regulations to avoid future taxpayer bailouts of large financial institutions.
Neel earned his bachelor's and master's degrees in mechanical engineering from the University of Illinois. He became an aerospace engineer, developing technology for NASA missions. Eventually turning to finance and public policy, he earned his MBA from the University of Pennsylvania's Wharton School, joined Goldman Sachs, and served in several senior positions at the U.S. Department of the Treasury, including overseeing the Troubled Asset Relief Program, or TARP, during the financial crisis. Before joining the Minneapolis Fed, he ran for governor of California in 2014 on a platform focused on economic opportunity.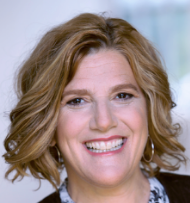 Cathy Paper is the founder of RockPaperStar, a boutique consulting firm that specializes in coaching, marketing and promotion for individuals, business owners or executives by offering creative ideas to improve process and performance. Cathy has coached executives and managers at Best Buy, Paramount Pictures, John Deere and Apple, as well as many Minnesota-based privately held companies and service firms. With energy and enthusiasm Cathy shares her networking savvy and marketing skills to guide leaders to define and reach goals for their teams and organizations. Cathy is a certified e-Speaker and is available for online and in-person events. 
Her naturally competitive nature – Cathy runs, played rugby and was a Minnesota State Tennis Doubles Champion – is inspiring and contagious. Cathy earned her BA at Williams College and holds a Master's Degree in Organization Development from the University of St. Thomas. She is a national speaker, a columnist for the American City Business Journals, a Forbes Council Coach; a winner of the Minnesota Business Magazine's "Real Power 50, and the National Association of Women Business Owners "Woman on the Way" award, given to a woman business owner who has demonstrated ahead-of-the-curve achievement for herself and her company.
Cathy was on the board of The Friends of the St. Paul Public Library. She has worked at William Blair & Company, Fallon McElligott and Best Buy. She and her husband live in St. Paul with their three children and two dogs.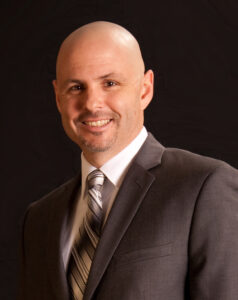 Erik is the founder of Think GREAT and draws from his experiences as a U.S. Marine, executive business leader, sales professional, and entrepreneur to help organizations achieve new levels of success. He uniquely combines leadership development, team building, sales training, and goal-setting into strategies and techniques that empower team members and leaders to exceed expectations. 
Erik has inspired audiences at companies such as US Bank, Sam's Club, Shutterfly, RE/MAX, Hubbard Broadcasting, Thomson Reuters, U.S. Foods, armed services commands ranging from the Air National Guard to the U.S. Marine Corps, charities like The American Cancer Society, law enforcement and government agencies, and organizations in the health care and education industries.
Think GREAT is a Certified Veteran-Owned Business and Erik is also author of The Think GREAT Collection. Erik shares the successful, proven concepts in his six books to give individuals and organizations the competitive edge needed for achieving new levels of success.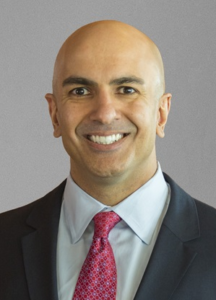 Neel Kashkari took office as president and chief executive officer of the Federal Reserve Bank of Minneapolis on January 1, 2016, following a national search conducted by the Bank's independent board of directors.
In this role, he serves on the Federal Open Market Committee, bringing the Ninth District's perspective to monetary policy discussions in Washington, D.C. In addition to his responsibilities as a monetary policymaker, Kashkari oversees all operations of the bank, including supervision and regulation, treasury services and payments services. He has also been instrumental in establishing the Opportunity & Inclusive Growth Institute to promote greater economic equity.
Committed to increasing transparency at the Fed, Kashkari has published in the Wall Street Journal, Washington Post and Financial Times and is active on Twitter and Instagram. He also serves on the board of the Economic Club of Minnesota and as a member of the Aspen Economic Strategy Group.
Kashkari began his career as an aerospace engineer at TRW in Redondo Beach, Calif., where he developed technology for NASA space science missions. Following graduate school, he joined Goldman Sachs in San Francisco, where he helped technology companies raise capital and pursue strategic transactions.
From 2006 to 2009, Kashkari served in several senior positions at the U.S. Department of the Treasury. In 2008, he was confirmed as assistant secretary of the Treasury. In this role, he oversaw the Troubled Assets Relief Program (TARP) during the financial crisis. Kashkari received the Alexander Hamilton Award, the Treasury Department's highest honor for distinguished service.
Following his tenure in Washington, Kashkari returned to California in 2009 and joined PIMCO as managing director and member of the executive office. He left the firm in 2013 to explore returning to public service and, in 2014, ran for governor of California on a platform focused on economic opportunity.
Raised in Ohio, Kashkari earned his bachelor's and master's degrees in mechanical engineering at the University of Illinois at Urbana-Champaign and his MBA from the Wharton School at the University of Pennsylvania. He lives with his wife, Christine, daughter, Ulysses, and Newfoundland dogs—Winslow, Webster and Newsome—in Orono, Minnesota.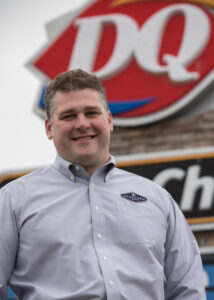 Matthew D. Frauenshuh is Chief Executive Officer of Fourteen Foods and Principal for Frauenshuh Inc. Fourteen Foods was founded in 2002 with the opening of one Dairy Queen Grill & Chill restaurant in Minnesota. Matt took over management and ownership of the company in 2006, beginning with seven restaurants in the Minneapolis area.
Currently, Fourteen Foods owns and operates over 220 DQ Grill & Chill restaurants across 13 states and has more than 9,000 employees. Fourteen Foods continues to operate on five core values, which are focused on faith and family and is the largest operator of Dairy Queens in the United States.
Along with Fourteen Foods, Matt currently sits on the boards of the National Prayer Breakfast CEO Panel, Folds of Honor and the Salvation Army National Advisory Board as well as numerous for-profit boards of his various business ventures. Matt is also very active within his church.
Matt earned a bachelor's degree in business economics from St. Olaf College and an MBA from the University of Minnesota's Carlson School of Management. He currently lives in Greenwood, Minnesota with his wife Beth and their four young children.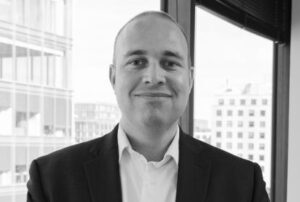 Mike Murphy is Chief of Staff and Director of Strategic Initiatives for the Committee for a Responsible Federal Budget, where he manages policy research and analysis on a variety of topics related to fiscal policy and the federal budget, as well as coordinates a wide array of projects related to advancing the Committee's policy related initiatives. Prior to joining the Committee, Mike worked for the Comeback America Initiative, a non-profit founded by David Walker, Former Comptroller General of the United States, whose mission is to educate and engage the public about federal, state and local fiscal issues. 
Previously, Mike also worked as a Senior Transportation Program Analyst for the Port Authority of New York and New Jersey, as well as in legislative affairs for the American Cancer Society and on Capitol Hill. Mike received his bachelor's degree in History and Political Science from the State University of New York at Albany, and a Masters of Public Administration and a Certificate of Health Services Management and Policy from the Maxwell School of Citizenship and Public Affairs at Syracuse University.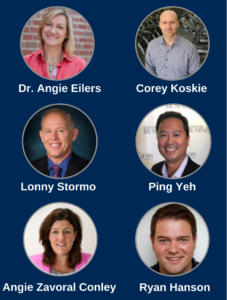 Featuring:
Dr. Angie Eilers, Founder & CEO, UR TURN
Corey Koskie, Former MN Twins player & Founder of Linklete
Lonny Stormo, Co-Founder & CEO, POPS! Diabetes Care

Ping Yeh, Co-Founder & CEO, StemoniX

Angie Zavoral Conley, Founder, President, & CEO, AbiliTech Medical, Inc.

Moderated by: Ryan Hanson, Co-Founder & CRO, Dispatch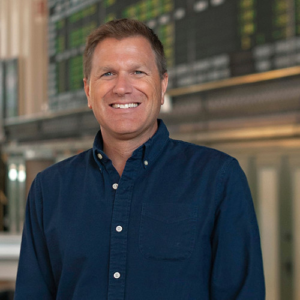 Kyle is the founder and CEO of Fueled Collective, which is building a brand at the intersection of life and work. Imagine a club for those who don't play golf or feel they don't belong in other traditional club offerings. The spaces include working, meeting, events, social, fitness, and hospitality amenities and equally important they provide a sense of community and belonging for today's working professional.
An architect by training, Kyle is continually working on the role of physical space has in today's professional work and social realms. As the founder of COCO, the original coworking business created in Minneapolis in 2009 as a response to the trend of seeing the cultural movement that had stripped belonging from the majority of the US workforce, and would continue to become what we now know as the gig economy.
Today, Kyle leads a rapidly growing franchise business, speaking to and mentoring enterprise and governmental leaders across the country. He is a board member of several student-centered non-profits serving today's brightest stuck in today's most challenging communities and is a member of a think-tank in Washington DC. He lives in the country with his wife and two daughters and works in the urban core every day in the heart of the evolving world of entrepreneurship and startups.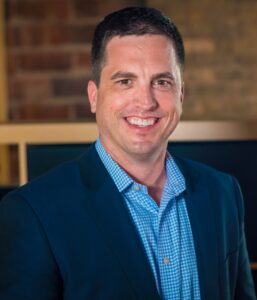 Troy D. Kopischke is a serial tech entrepreneur. He is a co-CEO, co-founder, and managing partner of Invenshure, a venture catalyst company focused on the creation and development of tech and biotech companies built around novel IP from top scientists and institutions. 
Previously, he was the President and Chief Financial Officer at Steady State Imaging, where he was instrumental in developing a commercialization strategy that helped guide the sale of the company to GE Healthcare in 2011. 
Troy holds a B.S. in electrical engineering and a B.A. in physics from the University of Minnesota as well as a B.A. in engineering science from Bethel University. Troy is out to create a billion dollars worth of value and affect a billion lives.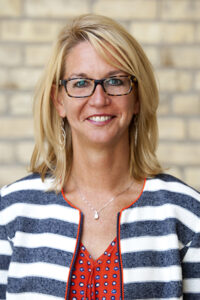 Margaret Murphy believes fostering authentic human connections is the single most important driver of business and societal progress. She is founder and CEO of Bold Orange Company (BOCO), a human connections company focusing on modern loyalty, CRM and digital marketing experiences.  Bold Orange also recently acquired Great Lakes Scrip Center in February 2018.  This acquisition rounded out Margaret's vision and is the societal pillar of Bold Orange.  Great Lakes Scrip Center is a $1B scrip fundraising platform focused on helping families offset costs for things such as tuition, athletics, band or choir expenses simply by leveraging their everyday spend in smarter ways.  
Prior to Bold Orange, Margaret was president and COO of Olson, the Twin Cities' largest marketing agency. There, she quadrupled the company's revenue and greatly expanded its capabilities. Margaret also served as managing partner and president of Denali Marketing, where she helped build a company and culture that was named the #1 "Best Place to Work" for small businesses by the Minneapolis Star Tribune. 
Earlier in her 25-year career, Margaret led a 200-million-dollar division of Carlson Marketing Group and supported clients such as Bank of America, Coca-Cola, and Microsoft.  Named a "Woman to Watch" and a winner of the "Top 40 Under Forty," by the Minneapolis/St. Paul Business Journal, her strength is in building cultures that foster empowerment, growth and scale.
Margaret earned an MBA from the University of St. Thomas and her undergraduate degree from the College of Saint Benedict. In addition, she is a graduate of Carlson's Executive Leadership Program at the University of Minnesota's Carlson School of Management.  Margaret serves on several boards including the College of Saint Benedict, Platinum Bank, and Catholic Charities, a leader in solving poverty, creating opportunity, and advocating for justice in the community.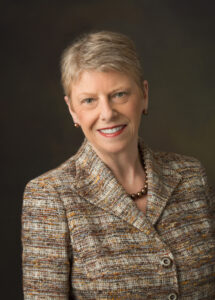 As Executive Vice President of UnitedHealth Group, Jeannine Rivet works with and on behalf of all business segments in areas focused on strategic business relationships, customer relations, and clinician advancement. Previous roles at UnitedHealth Group include CEO of UnitedHealthcare, CEO of Ingenix and CEO of Optum. Prior to joining UnitedHealthcare Corporation, Jeannine held various other managed care and nursing positions. She is a driving force in challenging the industry to enhance health and well-being through information, collaboration and advancement of optimal health care.
Ms. Rivet received a Masters in Public Health from Boston University. She also holds a B.S. in Nursing from Boston College and was a registered nurse for several years prior to entering the managed care industry. She is on the executive leadership team of UnitedHealth Group and on numerous industry leadership boards and councils, as well as a mentor to women in business through the Menttium program. 
She has been recognized by AAHP, Boston University School of Public Health, Fortune Magazine, Girl Scouts of Minnesota and Wisconsin River Valleys, Minneapolis St. Paul Business Journal and Minnesota's City Business and was inducted as a fellow into the American Academy of Nursing. Jeannine has also twice been named one of Forbes Magazine's Top 50 Most Powerful Women.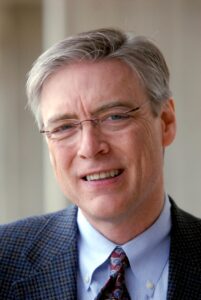 Timothy (Tim) Penny was appointed as the Southern Minnesota Initiative Foundation's (SMIF) President and CEO in April 2007.  Penny's extensive background complements many of SMIF's key interests, including the areas of workforce development, early childhood development, and economic development with a focus on bio-ag and bio-medical.  Penny sees these areas as having the biggest growth potential for the region and the greatest impact on the future economy in southern Minnesota.
Penny represented Minnesota's First Congressional District in the U.S. House of Representatives from 1982-1994.  Previously, he was a member of the Minnesota State Senate from 1976-82.  Most recently, Penny was a Senior Counselor at Himle Horner, a Twin Cities-based public relations and public affairs firm, and co-chair of the Humphrey Institute Forum at the University of Minnesota. 
As a member of the Minnesota Senate, Penny served as vice-chair of the Transportation and Finance committees.  Among other issues, Penny's areas of emphasis included student financial aid, rural and rail transportation and regulatory reform.  While in Congress, Penny served on the Education and Labor, Agriculture and Veterans' Affairs committees.  He chaired the Subcommittee on Veterans' Education and Training and the Foreign Agriculture and Hunger Subcommittee.
Throughout his congressional career, Penny placed an emphasis on budget issues.  He chaired the Democratic Budget Group as well as the Porkbusters Coalition.  His deficit reduction efforts were recognized by such organizations as the Business Roundtable, Citizens for a Sound Economy, the National Taxpayers union and Citizens Against Government Waste. Penny has co-authored three books: Common Cents; The 15 Biggest Lies in Politics; and Payment Due.  Born and raised in southeastern Minnesota, Penny received his B.A. in political science from Winona State University.  Penny is married, has four adult children and resides in Owatonna.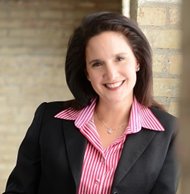 Amy Langer is Co-Founder of Salo, LLC.  Salo is the leader in driving business outcomes in the greater Minneapolis-St. Paul and Chicago areas by leveraging talent in finance, accounting and human resources; as well as finance and accounting search services. Demonstrating outcomes and talent alignment are an integral part of her business model. 
Amy and Salo have received multiple awards including: Finance and Commerce's "Top Women in Finance," Minneapolis/St. Paul Business Journal's "40 Under 40," Fast 50," "Healthiest Employer," and six-time recipient of "Best Places to Work;" Minnesota Business Magazine's "Leader in Healthcare" and "100 Best Companies to Work For" and "Fastest Growing Women-Led Business in North America" by Entrepreneur Magazine and the Women President's Organization as well as the Minneapolis Regional Chamber of Commerce's "Minnesota Keystone Honored Company Award."  
Amy is active in the Women Corporate Directors (WCD), The Committee of 200 (C200), is a member in Women Presidents' Organization (WPO), and serves on the Michigan State University, Eli Broad College of Business Alumni Board.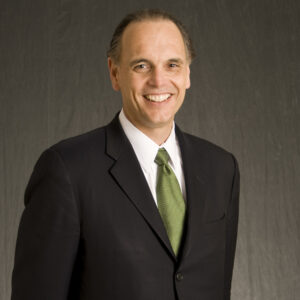 Mike Fernandez serves as Cargill's Executive Vice President of Corporate Affairs, leading Cargill's global efforts in communications, brand and marketing, government relations, and corporate social responsibility.
Before joining Cargill, Fernandez served as the chief communications officer for four other large U.S.-based companies; and prior to that worked in various political and governmental roles in Washington, D.C., including as a press secretary to a U.S. Senator.
Mike serves on the boards of TechnoServe, the U.S. Global Leadership Coalition, the Minneapolis Institute of Art, the Brand Lab, the Institute for Public Relations, and the National Association of Latino Elected and Appointed Officials Educational Fund. Mike has a B.A. in government and M.S. in accounting from Georgetown University.