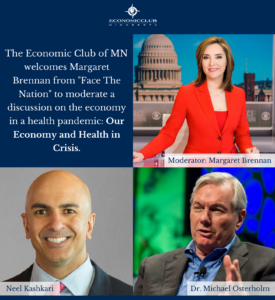 Webinar: Our Economy and Health in Crisis
Moderated by Margaret Brennan, Moderator of CBS News; "Face the Nation"




Featuring:
Neel Kashkari

,

President & CEO, Federal Reserve Bank of Minneapolis

Dr. Michael Osterholm

, Director, Center for Infectious Disease Research and Policy (CIDRAP)
Neel Kashkari took office as president and chief executive officer of the Federal Reserve Bank of Minneapolis on January 1, 2016, following a national search conducted by the Bank's independent board of directors.
In this role, he serves on the Federal Open Market Committee, bringing the Ninth District's perspective to monetary policy discussions in Washington, D.C. In addition to his responsibilities as a monetary policymaker, Kashkari oversees all operations of the bank, including supervision and regulation, treasury services and payments services. He has also been instrumental in establishing the Opportunity & Inclusive Growth Institute to promote greater economic equity.
Committed to increasing transparency at the Fed, Kashkari has published in the Wall Street Journal, Washington Post , Financial Times, and is active on Twitter and Instagram. He also serves on the board of the Economic Club of Minnesota and as a member of the Aspen Economic Strategy Group.
Dr. Michael Osterholm is Regents Professor, McKnight Presidential Endowed Chair in Public Health, the director of the Center for Infectious Disease Research and Policy (CIDRAP), Distinguished Teaching Professor in the Division of Environmental Health Sciences, School of Public Health, a professor in the Technological Leadership Institute, College of Science and Engineering, and an adjunct professor in the Medical School, all at the University of Minnesota. From June 2018 through May 2019, he served as a Science Envoy for Health Security on behalf of the US Department of State. He is also on the Board of Regents at Luther College in Decorah, Iowa.
He is the author of the 2017 book, Deadliest Enemy: Our War Against Killer Germs, in which he not only details the most pressing infectious disease threats of our day but lays out a nine-point strategy on how to address them, with preventing a global flu pandemic at the top of the list.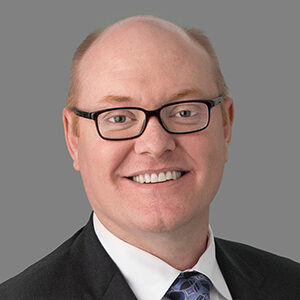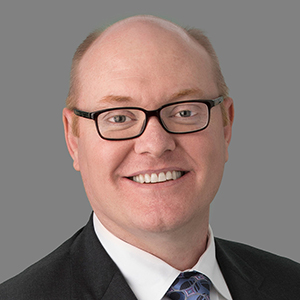 Senior Vice President & Director of Research, Federal Reserve Bank of Minneapolis
Mark L. J. Wright is senior vice president and director of research at the Federal Reserve Bank of Minneapolis. In this role, he oversees key research efforts at the Minneapolis Fed and advises the Bank's president on monetary policy and related matters. Prior to coming to Minneapolis, Wright was a senior economist and research advisor in the Economic Research Department at the Federal Reserve Bank of Chicago.
Wright has been an associate professor at the University of California, Los Angeles, and an assistant professor at Stanford University. He has been an economist and advisor to the Reserve Bank of Australia and the Federal Reserve Banks of San Francisco and Minneapolis, as well as an instructor at the IMF Institute.
Wright received a B.A. in economics from the University of Sydney, Australia, and an M.A. and a Ph.D. in economics from the University of Chicago. His research examines the macroeconomics of developing countries, with a specific focus on their tendency to be prone to international financial crises. Much of his recent work has been devoted to sovereign default and the process by which sovereign debts are restructured.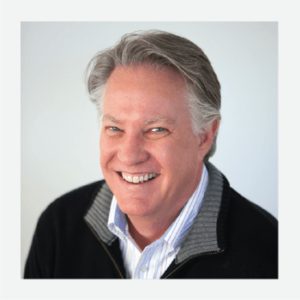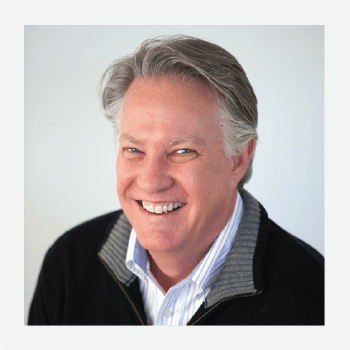 CEO and Principal Change Architect, Team Tipton
Bob Tipton is a high-energy, innovative, and insightful transformational change architect, leadership facilitator, keynote speaker, and author who is passionate about helping individuals, groups and entire organizations reach for and achieve exceptional results.
In his career to this point, he has been CEO / Principal Change Architect for R S Tipton, PBC (Team Tipton), CEO of an IT-related professional services firm, CIO of a $1B+ distribution company, VP / managing director for the integrated marketing group for a major online agency, VP of corporate capabilities and communications for a significant professional services firm, SVP of a major technology, strategy and creative company, Global vice president of industry technology for a major technology consulting firm, and CTO of a significant IT consulting company.
Additionally, he's an active writer and author. He has written three books, What's Right, not Who's Right – A Simple Shift to End the World's Madness, JUMP! – Get Unstuck, Extraordinary Life Breakthroughs Using Innovative Change, Untangling IT: 25 Years of Lessons in Effective IT Leadership, he has written more than 300 articles for various business and IT-related publications, he wrote a book related to database implementations, he wrote a chapter for IBM's book The Business Case for e-Business, he has written more than 20 white papers related to organizational effectiveness issues (more than 500,000 copies distributed worldwide), and he has received numerous awards for his writing (including the Award of Achievement and Award of Merit) from the Society for Technical Communications.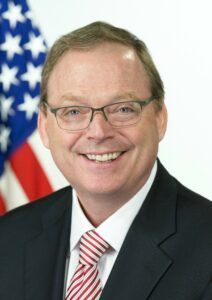 Kevin Hassett is currently Vice President and Managing Director of the Lindsey Group, a Distinguished Visiting Fellow at the Hoover Institution and a CNN Economics Commentator. In June 2019, he left the White House where he served as the 29th Chair of the Council of Economic Advisers.
Kevin previously served as research director at the American Enterprise Institute, as a senior economist at the Federal Reserve, and as a faculty member at Columbia University. Hassett was a senior adviser on Mitt Romney's 2012 campaign, and prior to that served as John McCain's chief economic adviser in the 2000 presidential primaries and an economic adviser to the campaigns of George W. Bush in the 2004 presidential election and McCain in the presidential election of 2008.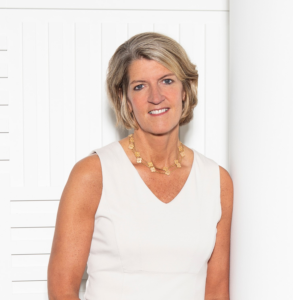 Beth Ford serves as President and CEO of Land O'Lakes, Inc., a Fortune 200 food production and agribusiness company that is also a nearly 100-year-old farmer-owned cooperative. Beth's 33-year career spans six industries at seven companies. Since joining Land O'Lakes in 2011, she has held a variety of roles leading the farmer-to-fork business offerings. Today, she is a passionate advocate on behalf of farmers and rural America with the goal of connecting people, particularly in urban areas, to the farmers and rural communities who grow their food.
A native of Sioux City, Iowa, Beth holds a bachelor's degree from Iowa State University and a master's degree in business from Columbia University Business School. She also sits on the Board of Directors for the Fortune 150 company PACCAR, Inc., and numerous other industry, non-profit and university boards.
Beth has recently been recognized by Fortune as one of the World's 50 Greatest Leaders and Most Powerful Women, was named to Fast Company's Most Productive People and Best Leaders lists, and was named one of Time magazine's "Firsts," among other honors.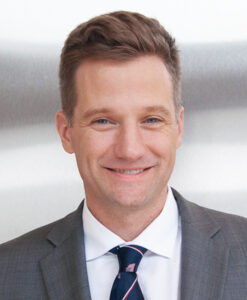 As commissioner of the state's principal workforce and economic development agency, Commissioner Grove brings a wealth of private sector and civic experience to the Department of Employment and Economic Development. Originally from Northfield, Minnesota, Commissioner Grove is focused on growing the state's workforce, closing the opportunity gap and providing businesses with the help they need to grow, stay and thrive.
Commissioner Grove was previously an executive at Google for 12 years, most recently serving as the founding director of Google's News Lab, a global division of the company that partners with media companies and startups to drive innovation in the news industry. He has built teams in over a dozen countries and launched partnerships in over 50 countries, including a global technology training effort that trained over 500,000 people every year. Grove also led Google's civic engagement work, including the company's non-partisan voter information and get-out-the-vote outreach efforts. He previously led YouTube's first news and politics team, building a global partnership effort for political candidates, news organizations, nonprofits, and citizen journalists. The divisions of Google that Grove led during his career addressed a wide range of public challenges with new solutions: from fighting online disinformation campaigns, to growing social media citizen engagement with world leaders, to a developing a broad range of voter turnout initiatives.
Grove wrote for The Boston Globe and ABC News prior to joining Google. He has served as an advisor to the White House and State Department on counter-terrorism strategy, and serves on the advisory boards of Witness, a video human rights nonprofit, and Report for America, a nationwide service organization to improve local news.
Commissioner Grove holds a master's in public policy from the Harvard Kennedy School and a B.A. in philosophy, politics, and economics from Claremont McKenna College. He is an International Security Fellow at the New America Foundation, and co-founded a nonprofit with his wife Mary called Silicon North Stars, which helps youth from underserved communities in Minnesota pursue careers in technology. In 2018, the Groves moved from Silicon Valley to Minneapolis, Minnesota with their two-year-old twins.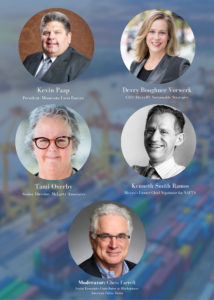 Free Trade Panel Discussion
Moderated by Chris Farrell,
Marketplace
,
American Public Media
Expert Trade Panel:
Devry Boughner Vorwerk

, CEO, DevryBV Sustainable Strategies

Tami Overby

, Senior Director, McLarty Associates

Kevin Paap

, President, Minnesota Farm Bureau

Kenneth Smith Ramos

, Mexico's Former Chief Negotiator for NAFTA; Partner at AGON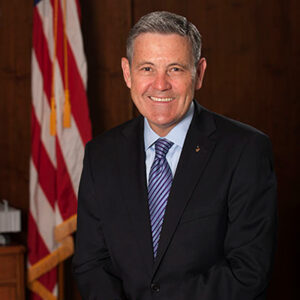 Robert D. Cabana is a former NASA astronaut, currently serving as director of NASA's John F. Kennedy Space Center in Florida. In his current role, Cabana manages all NASA facilities and activities at the spaceport, including the team of civil service and contractor employees who operate and support numerous space programs and projects. Born in Minneapolis, Minnesota, Cabana graduated from the U. S. Naval Academy in 1971 with a bachelor's degree in mathematics. He was commissioned a second lieutenant in the U.S. Marine Corps and completed Naval Flight Officer training in Pensacola in 1972. Cabana then served as an A-6 bombardier/navigator with Marine Air Wings in Cherry Point, North Carolina, and Iwakuni, Japan.
Returning to Pensacola in 1975, Cabana began pilot training and was designated a naval aviator in September of 1976, earning the Daughters of the American Revolution award as the top Marine to complete flight training that year. He graduated with distinction from the U.S. Naval Test Pilot School in 1981 and served in the Flight Systems Branch at the Naval Air Test Center until 1984. During his career, Cabana has logged over 7,000 hours in 50 different kinds of aircraft. Cabana was selected as an astronaut candidate in June 1985 and completed his initial astronaut training in July 1986. He was assigned to the Lyndon B. Johnson Space Center Astronaut Office, serving in a number of leadership positions, including lead astronaut in the Shuttle Avionics Integration Laboratory; Mission Control Spacecraft Communicator, famously known as CAPCOM; and chief of NASA's Astronaut Office.
A veteran of four spaceflights, Cabana has logged 38 days in space, serving as the pilot on STS-41 and STS-53 and mission commander on STS-65 and STS-88. His fourth flight was the first assembly mission of the International Space Station in December of 1998. Following his retirement as a colonel from the Marine Corps in September 2000, Cabana was appointed a member of the Federal Senior Executive Service. He served in numerous, challenging senior management positions at Johnson Space Center in Houston, ultimately becoming deputy director. In October 2007, Cabana was appointed director of NASA's John C. Stennis Space Center in Mississippi. A year later he was reassigned as the tenth director of the John F. Kennedy Space Center.
Cabana's many achievements have been recognized with induction into the Astronaut Hall of Fame and being named an Associate Fellow in the American Institute of Aeronautics and Astronautics and a Fellow in the Society of Experimental Test Pilots. He has received numerous personal awards and decorations, including the Distinguished Flying Cross, the Presidential Distinguished Rank Award, and the National Space Club Florida Committee's Dr. Kurt H. Debus Award.  He also is a recipient of the Rotary National Award for Space Achievement's National Space Trophy.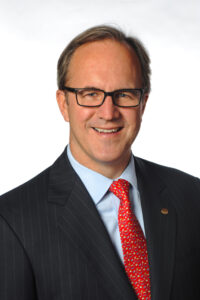 Doug Baker is chairman of the board and chief executive officer of Ecolab Inc., the global leader in water, hygiene and energy technologies and services that protect people and vital resources.
Ecolab recently ranked #2 on Newsweek's annual Green Rankings list, #8 on Corporate Responsibility's list of Best Corporate Citizens and #26 on Barron'slist of Most Sustainable Companies. The company regularly appears on Fortune's list of the World's Most Admired Companies and has been named to Ethisphere's list of the World's Most Ethical Companies for 13 consecutive years.   
Baker grew up in Minneapolis and attended Minneapolis West High School. He joined Ecolab in 1989, following seven years in brand management at Procter &  Gamble. At Ecolab, he held several marketing and general management roles in the U.S. and Europe before becoming president and chief executive officer in July 2004. In May 2006, Baker added chairman of the board to his duties. 
In addition to his Ecolab responsibilities, Baker serves on the board of directors of Target Corporation. He is trustee emeritus of the National Restaurant Association Educational Foundation and a member of the Committee Encouraging Corporate Philanthropy (CECP). 
Baker previously served on the board of directors of U.S. Bancorp, the executive committees of the Greater MSP Partnership and Minnesota Business Partnership, and on the board of overseers of the Carlson School of Management at the University of Minnesota. He also served as co-chair of the Dorothy Day Center Capital Campaign Committee, co-chair of the host committee for the 2018 Super Bowl in Minneapolis and served on the board of Parent Aware for School Readiness, a nonprofit organization to support the statewide expansion of Parent Aware, Minnesota's Quality Rating and Improvement System. 
Baker received a bachelor's degree in English from College of the Holy Cross in Worcester, Mass., and serves on the college's board of trustees.   
Ecolab is a trusted partner at nearly three million customer locations. With annual sales of $15 billion and 49,000 associates, Ecolab delivers comprehensive solutions, data-driven insights and on-site service to promote safe food, maintain clean environments, optimize water and energy use and improve operational efficiencies for customers in the food, healthcare, energy, hospitality and industrial markets in more than 170 countries around the world. www.ecolab.com.