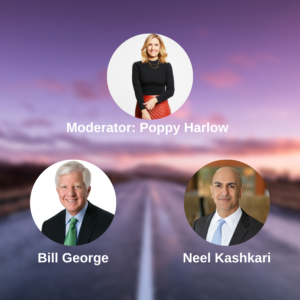 Leadership in Uncertain Times
Bill George is an executive fellow at Harvard Business School, where he has been a Professor of Management Practice and Senior Fellow teaching leadership since 2004. He is the former chairman and chief executive officer of Medtronic. Earlier in his career, he was a senior executive with Honeywell and Litton Industries and served in the U.S. Department of Defense.
He has served on the boards of numerous organizations, including Target, and the Mayo Clinic, the Guthrie Theater, YMCA of the North. He has served on the board of World Economic Forum USA. 
Bill is a frequent contributor to CNBC, Fortune Magazine, and The Wall Street Journal and makes frequent appearances on television and radio.
He received his BSIE with high honors from Georgia Tech, his MBA with high distinction from Harvard University, where he was a Baker Scholar, and honorary PhDs from Georgia Tech, Mayo Medical School, University of St. Thomas, Augsburg College, and Bryant University. 
Bill is the author of: Emerging Leader Edition of True North, Discover Your True North and The Discover Your True North Fieldbook, Authentic Leadership, True North, Finding Your True North, 7 Lessons for Leading in Crisis and True North Groups.
Neel Kashkari took office as president and CEO of the Federal Reserve Bank of Minneapolis on Jan. 1, 2016, following a national search conducted by the Bank's independent board of directors.
In this role, he serves on the Federal Open Market Committee, bringing the Ninth District's perspective to monetary policy discussions in Washington, D.C. In addition to his responsibilities as a monetary policymaker, Kashkari oversees all operations of the Bank, including supervision and regulation, Treasury services, and payments services.
Kashkari leads the Bank's many initiatives. Among them, he was instrumental in establishing the Opportunity & Inclusive Growth Institute, whose mission is to ensure that world-class research helps to improve the economic well-being of all Americans.
In addition, he directed Minneapolis Fed economists to examine Minnesota's education achievement gaps. This research revealed deep, persistent disparities across race, ethnicity, and socioeconomic status, and has helped inform efforts to close these gaps and ensure every child receives a quality public education. This work supports the Fed's mandate to achieve maximum employment, with education being a key to obtaining a good job.
Under Kashkari's leadership, the Minneapolis Fed also released an action plan on ending too big to fail, which calls for tighter bank regulations to avoid future taxpayer bailouts of large financial institutions.
Committed to increasing transparency at the Fed, Kashkari has published in the Wall Street Journal, Washington Post, and Financial Times and is active on Twitter and Instagram. He serves on the boards of the Economic Club of Minnesota and the Urban Institute and is a member of the Aspen Economic Strategy Group.
Kashkari began his career as an aerospace engineer at TRW (now Northrop Grumman) in Redondo Beach, California, where he developed technology for NASA space science missions. Following graduate school, he joined Goldman Sachs in San Francisco, where he helped technology companies raise capital and pursue strategic transactions.
From 2006 to 2009, Kashkari served in several senior positions at the U.S. Department of the Treasury. In 2008, he was confirmed as assistant secretary of the Treasury. In this role, he oversaw the Troubled Assets Relief Program (TARP) during the financial crisis. Kashkari received the Alexander Hamilton Award, the Treasury Department's highest honor for distinguished service.
Following his tenure in Washington, Kashkari returned to California in 2009 and joined PIMCO as managing director and member of the executive office. He left the firm in 2013 to explore returning to public service and, in 2014, ran for governor of California on a platform focused on economic opportunity.
Raised in Ohio, Kashkari earned his bachelor's and master's degrees in mechanical engineering at the University of Illinois at Urbana-Champaign and his MBA from the Wharton School at the University of Pennsylvania.
He lives with his wife, Christine, children, Uly and Tecumseh, and Newfoundland dog, Webster, in Orono, Minnesota.
Poppy Harlow co-anchors CNN This Morning weekday mornings from 6-9am ET alongside Phil Mattingly.
Harlow imparts her deep economic knowledge by interviewing the world's top business leaders and CEOs She has also interviewed Supreme Court Justice Ruth Bader Ginsburg, Canadian Prime Minister Justin Trudeau, and moderated two CNN Presidential Town Halls.
She has been nominated for multiple Emmy awards throughout her career and her reporting has won numerous industry awards, including the Gracie Award for Best online investigative feature on financial fraud, and SABEW's Best in Business award for online video.
Harlow is deeply focused in her reporting on income inequality and solutions to closing the opportunity gap for women and minorities. She launched the multi-media series "American Opportunity" shining a light on disparity across America.
Harlow joined CNN in 2008 after serving as an anchor for the Forbes Video Network and previously an anchor and reporter for NY1 News. Born and raised in Minnesota, Harlow graduated Magna Cum Laude, Phi Beta Kappa with a Bachelor's Degree in Political Science from Columbia University. She holds a Masters in Studies of Law from Yale Law School and has also studied at King's College London.
She is a member of the Council on Foreign Relations, as well as a member of the 2019 Class of Henry Crown Fellows within the Aspen Global Leadership Network at the Aspen Institute. Harlow previously served on the Board of Trustees of the Madison Square Boys and Girls Club in New York City. Harlow was the 2020 recipient of the John Jay Award, Columbia College alumni for distinguished professional achievement.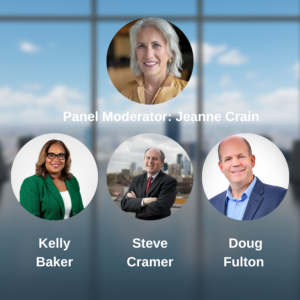 Balancing In-Person & Remote Work
Moderated by Jeanne Crain, President & CEO, Bremer Financial Corporation
Featuring:
Kelly Baker, Executive Vice President & Chief Human Resources Officer, Thrivent
Steve Cramer, President & CEO, Mpls Downtown Council & Downtown Improvement District
Doug Fulton, Principal, Avison Young 
Kelly Baker is executive vice president, chief human resources officer of Thrivent, a Fortune 500 diversified financial services organization. In her role, Baker is responsible for providing strategic human resources advice and enterprise support for talent acquisition, benefits and compensation, organizational design, diversity and inclusion, and workforce culture and effectiveness. Prior to joining Thrivent in 2021, Baker was executive vice president and chief human resources officer for Pentair. Before that, she served in various human resources roles at General Mills, including vice president of HR for the U.S. segment. She also led Global Diversity & Inclusion during her time at General Mills, strengthening diverse representation among the company's leaders. 
Baker has a bachelor of business administration in accounting from Howard University and earned an MBA from the University of Michigan's Stephen M. Ross School of Business. She serves as a board member of the Children's Theater Company of Minnesota and The Blake School. She also serves as a non-executive director of Ferguson PLC. She lives in Golden Valley, Minnesota, with her husband, John, and her teenage son.
Steve Cramer is the president and chief executive officer of the mpls downtown council & downtown improvement district. He was a Minneapolis City Council member from 1984 to 1993. Steve also worked for the nonprofit organization Project for Pride in Living from 1994 through 1999, serving as the director of housing and development, chief operating officer and finally president and executive director. He then served as director of the Minneapolis Community Development Agency (known today as CPED) from 1999 to February 2002 and as director of the Hennepin County Department of Housing, Community Works & Transit from February 2002 to August 2003, when he rejoined Project for Pride in Living as their president and executive director until joining the mpls downtown council in December 2013.
Presently, Steve serves on the Boards of the Minneapolis Regional Chamber of Commerce, Meet Minneapolis, Opportunity Partners, Green Minneapolis, Youthlink, Heading Home Hennepin, and the Minneapolis Club. He is a member of Lambda Alpha International's Minnesota Chapter. Steve has a Bachelor of Science in Urban Planning from the University of Tulsa and a Master of Arts in Public Affairs from the Humphrey Institute of the University of Minnesota.
Doug Fulton has served as a principal at Avison Young in the Minneapolis office since September 2015. Prior to that, he was an Executive Director with Cushman & Wakefield which acquired in 2007 acquired Northstar Partners, a firm which Mr. Fulton co-founded in 2002.  He has over 30 years of experience in commercial real estate, and he leads a corporate advisory and tenant representation team focusing primarily on serving corporate users of office and industrial space.  Over his career has personally managed transactions having a business value of over $600,000,000. 
Mr. Fulton has served as President of the Minnesota Chapter of National Association of Industrial and Office Parks and is a former board and executive committee member of the Minnesota Chamber of Commerce. He is active in the Minnesota and Global chapters of CoreNet International and serves as Scoutmaster for a regional BSA Scouting program affiliated with Our Lady of Grace Catholic Church in Edina, MN. Mr. Fulton is a 1985 graduate of Dartmouth College.  
Jeanne Crain is president and chief executive officer of Bremer Financial Corporation, a $16 billion financial services organization with locations in Minnesota, North Dakota, and Wisconsin. As CEO since November 2016, Jeanne has combined her extensive industry knowledge with decades of leadership experience to advance the company's strategy and performance, champion Bremer's mission and values, and deliver on its commitment to help communities thrive. 
As an active volunteer and community leader, Jeanne serves on the board of Otter Tail Corporation, the Federal Reserve Bank of Minneapolis, the YMCA of the North, the Saint Paul Downtown Alliance, and the Minnesota Business Partnership. Jeanne earned a master's in business administration from Marquette University and has a bachelor's degree from the University of North Dakota, where she was a 2018 recipient of the Sioux Award, the highest honor given by the Alumni Association and Foundation for achievement, service, and loyalty. Jeanne has recently been recognized by American Banker as a Woman to Watch as a part of their 2020 Most Powerful Women in Finance recognition, and by the Minneapolis/St. Paul Business Journal as one of their 2019 Most Admired CEOs. Jeanne is married and has three young adult sons.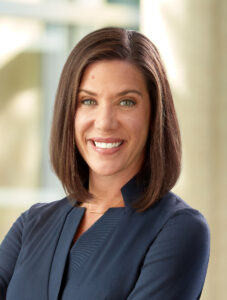 Corie Barry is CEO of Best Buy Co. Inc., the leading provider of consumer technology products and services, with approximately 90,000 employees in North America and more than $46 billion in annual revenue. She also serves on the company's board of directors.
Prior to becoming CEO in June 2019, Corie served in several other executive positions, playing a critical role in developing and executing the company's Building the New Blue growth strategy and related transformation. Most recently, she was the company's chief financial and strategic transformation officer, overseeing strategic transformation and growth, digital and technology, global finance, investor relations, enterprise risk and compliance, integration management, and Best Buy Health.
Corie joined Best Buy in 1999 and has held a variety of financial and operational roles across the organization, both in the field and at the corporate office. She became CFO in 2016 and, prior to that, served as chief strategic growth officer. She has also served as senior vice president of domestic finance and interim president of Best Buy's services organization.
Before joining Best Buy, Corie started her career as an auditor at Deloitte & Touche. A Minnesota native, Corie holds bachelor's degrees in accounting and management from the College of St. Benedict, where she now serves on the board of trustees. Additionally, she serves on the board of directors for Domino's Pizza.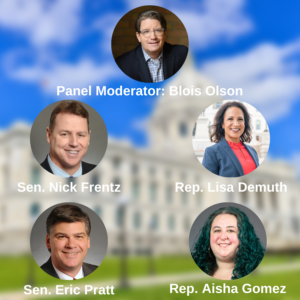 Members & Sponsors Only Webinar: MN's Future Economy - Post Legislative Session
Moderated by Blois Olson, Founder & Principal, Fluence Media
Featuring:
Sen. Nick Frentz, MN Senate
Rep. Lisa Demuth, MN House of Representatives
Sen. Eric Pratt, MN Senate
Rep. Aisha Gomez, MN House of Representatives
Senator Nick Frentz represents Senate District 18, the south-central area of Minnesota containing Mankato, St. Peter, and the surrounding cities, towns, and farmlands. He serves on six different committees within the Senate: Rules, Commerce, Finance, Pensions, Capital Investment, and Energy. He has the honor of serving as the Chair of the Energy, Utilities, Environment, and Climate committee, where he oversees legislation pertaining to the energy sector within MN. He chief authored the historic100% Clean Energy by 2040 bill this past session, which sets a goal to have Minnesota's energy output be entirely carbon neutral by 2040.
Outside of the legislative session, he heads back home to North Mankato as soon as possible to spend time with his wife of 34years, Jill, and their four adult children. He also gets back to practicing law at his law firm of Maschka, Riedy, Ries & Frentz and visits his bagel shop in Mankato, Tandem Bagels. He enjoys a round of golf and a game of hockey when he is able. He graduated from Macalester College and received his JD from the William Mitchell College of Law. Some of his areas of particular legislative interest include support for public safety, agriculture, pensions, and small businesses.
Elected in 2018, State Rep. Lisa Demuth is a long-time resident of Cold Spring in District 13A. She and her husband, Nick, have four children and six grandchildren. Rep. Demuth is a small-business owner who is dedicated to serving her community and previously was a ROCORI School Board member for 11 years. In 2022, Demuth was elected by her colleagues to serve as the House Minority Leader. She is the first black lawmaker to serve as a caucus leader, and the first woman to serve as House Republican leader. Demuth was recently elected to her third term in the Minnesota House of Representatives. For the past two years she has served on the Education, Early Childhood, and Health Committees, as well as serving as an Assistant Minority Leader for the House Republican Caucus.
Senator Eric Pratt graduated from Prior Lake High School and attended the University of Colorado, where he earned his degree in Economics. While at Colorado, he played football, earning berths to two post-season bowl games. Professionally, Senator Pratt has worked in banking and finance for over 25 years, leading teams in risk management and fraud prevention. Prior to his service in the Senate, Pratt was elected to four terms on the Prior Lake-Savage School Board, serving several years as Chairman and Treasurer.
Eric Pratt has served in the Minnesota State Senate since his election in 2012. His experience in public education led to him being named the Senate E-12 Education Policy Committee Chairman for the 2017-18 sessions. Currently, he serves on the Jobs and Capital Investment committees, and is the ranking minority lead for the Finance Committee Senator Pratt is proud to represent Scott County in St. Paul and is honored to give back to a community that has given so much to him.
State Representative Aisha Gomez was reelected in 2022 to serve a third term for the Minnesota House District 62A. Rep. Gomez represents a portion of South Minneapolis which includes communities like Whittier, Lyndale, and Stevens Square. Rep. Gomez currently serves as the Chair of the Taxes Committee, and she serves on the Property Tax Division, and Ways and Means. She is also a member of the People of Color and Indigenous Caucus.
Blois Olson is the founder and principal of Fluence Media, a high stakes media consulting and content creation company. The agency is called on daily to provide perspective, strategy, and execution to clients on public affairs, litigation communication, labor/management, online/social media consulting, crisis management and other critical issues facing brands, personalities, and organizations. Capitalizing on new technologies and authentic relationships, Fluence strategies connect content and distribution with high stakes, high level media strategy for growth companies and organizations. Blois was named one of the Top Marketers in 2012 by Minnesota Business magazine, and one of 200 Minnesotans you should know by Twin Cities Business magazine in 2011. Corporations and organizations seek his counsel on public affairs, crisis communications, and online and social strategy. Fluence Media has quickly become a trusted partner for clients on reputation and critical issues in nearly every business sector. In the first four years in business, Blois has handled global, national, and local media crises for clients and corporations.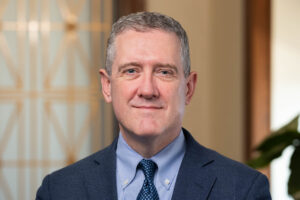 James ("Jim") Bullard is the president and CEO of the Federal Reserve Bank of St. Louis. In that role, he is a participant on the Federal Reserve's Federal Open Market Committee (FOMC), which meets regularly to set the direction of U.S. monetary policy. He also oversees the Federal Reserve's Eighth District, including activities at the St. Louis headquarters and its branches in Little Rock, Ark., Louisville, Ky., and Memphis, Tenn.
A noted economist and policymaker, Bullard makes Fed transparency and dialogue a priority on the international and national stage as well as on Main Street. He serves on the board of directors of Concordance Academy of Leadership, and he is a past board chair of the United Way U.S.A. He is an executive committee member of the Greater St. Louis Inc.'s chair's council. In addition, Bullard is co-editor of the Journal of Economic Dynamics and Control, a member of the editorial advisory board of the National Institute Economic Review and a member of the Central Bank Research Association's senior council. He is an honorary professor of economics at Washington University in St. Louis, where he also sits on the advisory council of the economics department and the advisory board of the Center for Dynamic Economics. A native of Forest Lake, Minn., Bullard received his doctorate in economics from Indiana University in Bloomington.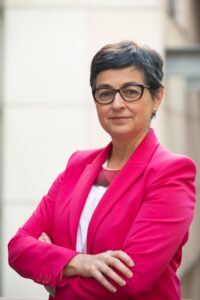 Arancha González is the third Dean of PSIA at Sciences Po and first woman to lead the world's third school for Politics and International Studies.  
Prior to joining PSIA, Ms. González served as Spain's Minister of Foreign Affairs, European Union and Cooperation (2020-2021). She previously was Assistant-Secretary-General of the United Nations and Executive Director of the International Trade Centre (2013-2020). Between 2005 and 2013 she served as Chief of Staff to the Director-General of the World Trade Organization. Before that she held senior positions at the European Commission in the areas of international trade and development. Ms. González started her career as lawyer in the private sector. 
A Spanish national, Ms. González holds a degree in law from the University of Navarra and a Master in European Law from the University Carlos III of Madrid.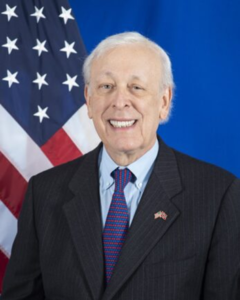 Ambassador Marc Nathanson
Marc Nathanson was accredited as U.S. Ambassador to the Kingdom of Norway on June 16, 2022. He was one of America's leading communications entrepreneurs and is a noted environmentalist. He founded Falcon Cable TV in 1975, and in 1999, he became Vice Chairman of Charter Communications. Before his appointment as Ambassador, he was Chairman of Mapleton Investments, a holding company.
Nathanson was Chairman of the United States Agency for Global Media during the Clinton-Gore and Bush-Cheney Administrations. He was appointed by Secretary of State Hillary Clinton in 2012 as Representative to the Board of Governors of the East-West Center in Honolulu. Nathanson is the immediate past Co-Chairman of the Pacific Council on International Policy and Vice Chairman of the National Democratic Institute for International Affairs (NDI).
He is a long time Trustee of the Aspen Institute and a member of the Council on Foreign Relations. Nathanson has been honored by several environmental organizations for his work on water conservation.
He received his bachelor's degree from the University of Denver and a master's degree from the University of California, Santa Barbara, where he was a National Science Foundation Fellow. He has been married to Jane Nathanson, a psychologist, for 54 years.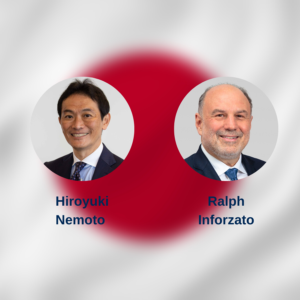 The Current Business Conditions and Impact of U.S. Based Japanese Investment
Hiroyuki Nemoto was appointed Chief Executive Director of the Chicago office of the Japan External Trade Organization (JETRO Chicago) in August 2022. As Chief Executive Director, he oversees JETRO Chicago's activities designed to facilitate trade and investment between Japan and the 12 Midwestern states served by JETRO Chicago.
Prior coming to Chicago, Mr. Nemoto served as Director-General of JETRO Osaka Headquarters. He had the privilege of co-hosting along with the U.S. Embassy in Japan and the U.S. Consulate General Osaka-Kobe, the U.S.-Japan High-Tech Roundtable. The dialogue between U.S. Ambassador Rahm Emanuel and top business leaders from the Kansai Region of Japan, was about future collaboration and investment opportunities between the U.S. and Japan.
Mr. Nemoto joined JETRO in 1988 after graduating from Meiji University with a bachelor's degree in commerce. He has a deep knowledge in international business through working in the Trade Fair Department, International Communications Department, Invest Japan Department, Trade and Investment Development Department at JETRO Tokyo, and the North American Affairs Bureau within the Ministry of Foreign Affairs. His previous overseas postings included JETRO offices located in Houston, Bangkok, and Johannesburg.
In his five years serving as Chief Executive Director of JETRO Chicago (2017 – 2022), Ralph Inforzato oversaw JETRO's activities designed to facilitate trade and investment between Japan and 12 Midwest states served by JETRO Chicago. He was the first foreign person to be appointed to the leadership role of a JETRO office. Mr. Inforzato is currently a Special Advisor to the Chicago office of the Japan External Trade Organization.
Previously, Mr. Inforzato served as Executive Director, Business Development wherein he implemented JETRO's team-based projects to assist U.S. business expansion to Japan. He initiated in-bound and out-bound technology collaboration for U.S. & Japanese companies, which resulted in numerous business agreements.
For 38 years, Mr. Inforzato was actively involved in significant JETRO related business development projects: Japan–U.S. Biotechnology Initiative, which has sent more than 500 representatives from North American life sciences companies, universities, and research institutes to Japan. Mr. Inforzato had direct involvement in working with numerous Midwest state and local government leaders and their economic development professionals in assisting them how to support and develop relationships with Japanese companies.
In August 2022, Mr. Inforzato received the prestigious Japan's Foreign Minister's Commendation for his promotion of economic relations between Japan and the U.S. and in September 2022 he received the Bridge of Friendship Award from the Japan American Society of Indiana for his commitment to developing the Indiana-Japan economic relationship.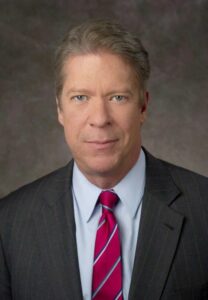 For 30 years Major Garrett has reported from the front lines of the nation's pressing issues, doggedly chasing and breaking news stories. He began his illustrious journalism career as a police and general assignment reporter and has since covered Congress for two major magazines and served as White House correspondent for three television networks. He is now the Chief Washington Correspondent for CBS News and was the network's chief political reporter covering the 2016 Republican race for the White House. In 2020 he was one of the first national correspondents to focus on voting procedures, voting integrity, and voter turnout. He led the most comprehensive CBS coverage of this topic in history, educating voters before the election and in real-time during extensive Election Night and Election Week coverage. On January 6th, 2021, Major covered the assault on the US Capitol alongside CBS Evening News Anchor Norah O'Donnell – logging nearly 10 hours of continuous live coverage. Exclusively represented by Leading Authorities speakers bureau, Major also hosts two CBS News podcasts: The Takeout and The Debrief. The Takeout is a rare multi-platform interview show carried on all podcast platforms, more than 70 radio stations, SiriusXM, and CBSN. The Debrief is a nationally recognized weekly documentary podcast. 
A truly non-partisan reporter, Major is available to speak and moderate panels on the state of politics today, the inner workings of Congress, and the role of the media. His humorous, direct, and dynamic speeches call upon personal anecdotes from his time on the Hill, well-built relationships with top political players, as well as tales from the presidential campaigns he's crisscrossed the country covering. He breaks down complex hot-button policy issues and is universally recognized as balanced, having worked for the White House teams of both CNN and Fox News.
Known for asking tough questions of all political actors regardless of party lines, Major's extensive and award-winning print and television work is well-known and has drawn the public wrath of Presidents Obama and Trump among others. He has worked with outlets including U.S. News and World Report, The Washington Times, The Weekly Standard, and Mother Jones.
Major has written four books. His third, Enduring Revolution, was hailed as one of the best non-fiction political books of all time. His most recent book, Mr. Trump's Wild Ride, was dubbed "an early draft of our current history" by The Washington Post.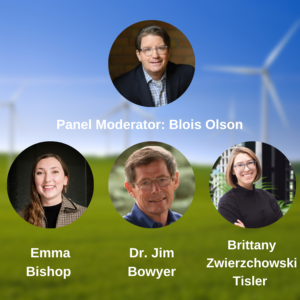 Moderated by Blois Olson, Founder & Principal, Fluence Media
Featuring:
Emma Bishop, Assistant Vice President, Venn Strategies
Dr. Jim Bowyer, Professor Emeritus, University of Minnesota Department of Bioproducts and Biosystems Engineering 
Brittany Zwierzchowski Tisler, COO & Interim CEO, Conservative Energy Network  
Emma Bishop is an Assistant Vice President at Venn Strategies, a nationally recognized, full-service government relations and public affairs firm based in Washington, D.C.  Ms. Bishop works on policy priorities with clients in the energy and transportation sectors, including critical mineral supply chains, battery manufacturing, and heavy-duty electric vehicles. In this role, Ms. Bishop also manages the Battery Materials & Technology Coalition (BMTC), which unites companies behind a shared interest in growing a North American battery supply chain. Prior to joining Venn, she worked at a U.S. biomass energy company, Enviva, and in the office of Congresswoman Judy Chu (D-CA). She received her bachelor's from Whitman College.

Jim Bowyer is Professor Emeritus, University of Minnesota Department of Bioproducts and Biosystems Engineering, having served on the faculty there for over 36 years. He currently serves as a Senior Contributor with the Minneapolis-based Dovetail Partners environmental consulting firm. Bowyer is a specialist in wood-based bio-products and environmental life-cycle assessment, and an Elected Fellow of the International Academy of Wood Science. He has served as President of the Society of Wood Science and Technology and of the Forest Products Research Society, and as chairman of the Tropical Forest Foundation – an organization with major operations in Brazil, Guyana, Indonesia, and Gabon. He is also a co-founder of the Consortium for Research on Renewable Industrial Materials (CORRIM), a coalition of major North American Universities focused on life cycle environmental impacts of structural and non-structural construction materials.
Bowyer is author of The Irresponsible Pursuit of Paradise, coauthor of the leading textbook globally on forest products and wood science, and author of over 450 published articles on the topics of wood science and technology, life cycle assessment, carbon tracking and reporting, bioenergy, and environmental policy related to land management and raw materials procurement. With a long-time interest in global raw material trends, Bowyer has tracked consumption and international trade of basic materials for over four decades, linking that interest to study of environmental tradeoffs associated with material choices and sources of supply.
Brittany Zwierzchowski Tisler serves as the Chief Operating Officer and Interim Chief Executive Officer of the Conservative Energy Network (CEN), where she advances conservative, market-based clean energy policy solutions across the country. Brittany is considered a national leader in the development of state-based conservative clean energy organizations; she helped found CEN in 2016 with seven state members and led expansion into its 21 states today. In 2018, Brittany was named one of Midwest Energy News' 40 under 40 emerging clean energy leaders.
Prior to joining CEN, Brittany served as a senior associate at a top political consulting firm in Michigan, where she helped manage the firm's energy practice, specializing in clean energy and energy efficiency advocacy and non-profit administration. She also formerly directed strategic communications for the Michigan Conservative Energy Forum from 2015-2018.
Brittany currently serves as a director on the boards of the Rainey Center Freedom Project and the James Madison College Alumni Association at Michigan State University. She earned her bachelor's degree with high honors from Michigan State, majoring in Political Theory and Constitutional Democracy with a minor in Philosophy and Law.
In her free time, Brittany can often be found rock climbing, hiking, and traveling. While she remains a proud Midwesterner at heart, Brittany now resides in Brooklyn, New York with her husband Derek and their cat Athena.
Blois Olson is the founder and principal of Fluence Media, a high stakes media consulting and content creation company. The agency is called on daily to provide perspective, strategy, and execution to clients on public affairs, litigation communication, labor/management, online/social media consulting, crisis management and other critical issues facing brands, personalities, and organizations. Capitalizing on new technologies and authentic relationships, Fluence strategies connect content and distribution with high stakes, high level media strategy for growth companies and organizations. Blois was named one of the Top Marketers in 2012 by Minnesota Business magazine, and one of 200 Minnesotans you should know by Twin Cities Business magazine in 2011. Corporations and organizations seek his counsel on public affairs, crisis communications, and online and social strategy. Fluence Media has quickly become a trusted partner for clients on reputation and critical issues in nearly every business sector. In the first four years in business, Blois has handled global, national, and local media crises for clients and corporations.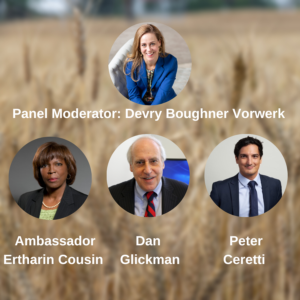 Moderated by Devry Boughner Vorwerk, Founder & CEO, DevryBV Sustainable Strategies, LLC
Featuring:
Ambassador Ertharin Cousin, Founder & CEO, Food Systems for the Future
Dan Glickman, Senior Counselor, International Advisory Council Chair, APCO Worldwide
Peter Ceretti, Director, Geostrategy, Eurasia Group
Ertharin Cousin currently serves as the CEO and Managing Director of Food Systems for the Future, a nutrition impact investment fund; a Distinguished Fellow at the Chicago Council on Global Affairs; a Bosch Academy, Robert Weizsäcker Fellow; and as a Visiting Scholar at the Stanford University, Center on Food Security and Environment.
From 2012 until 2017, Cousin led the United Nations World Food Programme (WFP). As Executive Director, Cousin guided the 14,000-member WFP team feeding more than 80 million people each year; while she identified and championed longer-term, more sustainable solutions for global food insecurity and hunger.
In 2009, Cousin was nominated and confirmed as the US Ambassador to the UN Agencies for Food and Agriculture in Rome. Prior to her global hunger work, Cousin helped lead the U.S. domestic fight to end hunger including service as the Executive Vice President and Chief Operating Officer of America's Second Harvest – now Feeding America.
Cousin is currently a member of the Bayer AG Supervisory Board, the Mondelez International Board of Directors, the Royal DSM Sustainability Board, and a Trustee of the African agriculture thinktank Academia2063.
Cousin is a graduate of the University of Illinois at Chicago; the University of Georgia Law School and the University of Chicago Executive Management Program-Finance for Non-Financial Executives. She has been listed numerous times on the Forbes 100 Most Powerful Women List, as the Fortune Most Powerful Woman in Food and Drink, on Time's 100 Most Influential People list, and as one of the 500 Most Powerful People on the Planet by Foreign Policy magazine.
Dan Glickman is a well-recognized leader in the fields of agriculture, nutrition, hunger, bipartisan politics, and public policy following a long career in the federal government, advocacy, the private sector, and non-profit arenas.
Glickman is a senior counselor and chair of the International Advisory Board at APCO Worldwide and is a long-time board member and former lead director and Chair of the Governance Committee of the Chicago Mercantile Exchange (CME Group), senior advisor to the U.S. Global Leadership Coalition, and recent past chairman. He is a distinguished fellow in Global Food and Agriculture at The Chicago Council on Global Affairs and an adjunct professor at Tufts University's Friedman School of Nutrition Science and Policy in Boston. Glickman also serves as a senior fellow at the Bipartisan Policy Center, a D.C- based think tank that fosters bipartisanship; and a strategic advisor and counselor at The Russell Group.
The first-time author has written his memoir, Laughing at Myself; my Education in Congress, on the Farm and at the Movies, published by the University of Kansas Press in 2021.
Glickman has been actively engaged in promoting bipartisanship in the U.S. Congress, retiring as vice president of the Aspen Institute and executive director of its Congressional Program in early 2021 after 10 years. The program is a public policy education and civility building program for members of the U.S. Congress.
He was a board member of the American Cancer Society Action Network; the domestic anti-hunger group Food Research and Action Center; Issue One, a cross partisan political reform group; World Food Program-USA; past chairman and now board member of the Foundation for Food and Agriculture Research. He is also a member of the Council on Foreign Relations and the Academy of Motion Picture Arts and Sciences. He serves on the Advisory Boards of Francis Renewable Energy, an electric vehicle charging company, and Good Meat, a subsidiary of Eat Just, a cellular based meat company.
Glickman served as the U.S. Secretary of Agriculture from March 1995 until January 2001 in the Clinton Administration. While at USDA, Glickman oversaw the administration of farm and conservation programs, Meat and poultry food safety and related inspection programs, global trade in food and agriculture, civil rights enforcement impacting employees and other stakeholders, and the US Forest Service. Before his appointment as Secretary of Agriculture, he served for 18 years in the U.S. House of Representatives for the 4th Congressional District of Kansas. While in Congress, he was a senior Member of the House Agriculture committee and chair of the subcommittee on general farm commodities, the House Judiciary Committee and chairman of the subcommittee on Administrative Law and Government relations chairman of the House Permanent Select Committee on Intelligence; and was a leading congressional expert on general aviation policy.
He served as chairman of the Motion Picture Association of America, Inc. (MPAA) from 2004 until 2010. Prior to joining the MPAA, he was the director of the Harvard Kennedy School Institute of Politics.
Before his election to Congress in 1976, Glickman served as president of the Wichita, Kansas School Board; was a partner in the law firm of Sargent, Klenda and Glickman; and worked as a trial attorney at the U.S. Securities and Exchange Commission. He received a bachelor's degree in history from the University of Michigan, and a J.D. degree from The George Washington University. In recognition of his service, Glickman has also received an honorary Doctor of Philosophy from Kansas State University and an honorary Doctor of Laws from The George Washington University Law School.
Peter Ceretti covers cross-cutting, global themes such as the geopolitics of food security, trade, and sanctions for multinational corporate and financial clients. He began his career in political risk consulting as a researcher on Eurasia Group's Europe team, where he covered Italian politics during the country's 2011-2013 sovereign debt crisis. Pete has since worked as a political analyst and economic forecaster, focused on southern Europe and the broader EU at the Economist Intelligence Unit and Teneo Intelligence. Pete earned a bachelor's degree in international relations and Italian studies from the University of Pennsylvania and a master's degree in European political economy from the London School of Economics and Political Science.
Devry Boughner Vorwerk is a well-known global C-suite food executive and corporate officer, having served as Chief Communications Officer and Global Head of Corporate Affairs at Cargill and as Chief Corporate Affairs Officer at Grubhub. She is also a sustainability entrepreneur, founding DevryBV Sustainable Strategies, her own strategy and advisory company; serving on the Advisory Board of Culinary Sciences, Inc.; and co-founding PermanentFarming, a company focused on closing the energy gaps in the animal protein supply chain. Devry is an international business development and diplomacy strategist as well as an expert in international trade relations, demonstrated by her success as senior policy advisor at Akin Gump; leader in international and regional corporate affairs roles at Cargill; and in roles at the U.S. International Trade Commission, the Office of the US Trade Representative, and the World Bank Group.
Devry was selected as a Young Global Leader by the World Economic Forum in 2014 and was named one of the world's top 100 global communicators in 2017, 2018 and 2019 by the influential Holmes Report. She served on the Board of The Alliance to End Hunger for seven years. Currently, Devry is a member of the Advisory Board of Latin America Advisor; Board Member of US Mexico Foundation; committee member of U.S.-Pacific Economic Cooperation Council; and Board Member of Cultivating New Frontiers in Agriculture. In 2020, Devry was designated a senior fellow at The Conference Board and brought on as special advisor to Global Citizen. In 2021 Devry joined the International Advisory Council of APCO Worldwide.
As a result of the Russian invasion of sovereign Ukraine that triggered a global food crisis, Devry co-founded HUNGHRI, a non-profit organization based in Minnesota whose vision is a world where every human being can live without the fear of not knowing when they can eat again.
Devry has a bachelor's degree and Master of Science in Agricultural Economics from the University of California, Davis, and Cornell University.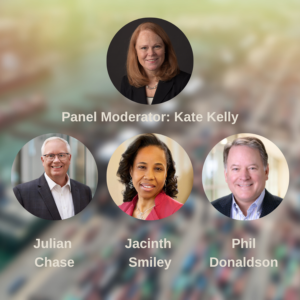 Supply Chain Panel Discussion
Where do we go from here?
Moderated by Kate Kelly, EVP & & Regional President, PNC Bank
Featuring:
Julian Chase, Business Operations and Supply Chain, Chief Transformation Officer, Cargill
Jacinth Smiley, EVP & CFO, Hormel Foods
Phil Donaldson, EVP & CFO, Andersen Corporation
Julian Chase is the head of Cargill's Business Operations and Supply Chain, leading a global team to provide a seamless approach to the way Cargill plans, sources, makes and delivers products and services to customers. In addition, Julian serves as Cargill's first-ever Chief Transformation Officer, responsible for building a culture of continuous improvement as the company transforms and integrates to become more customer-driven and meet the changing needs of the dynamic marketplace. He also oversees Cargill's Business Services.
Julian started his Cargill career as an intern at the Tilbury corn milling facility in England when he was only 20. Julian went on to work extensively in the U.S. and Europe, as well as in several global roles, where he has gained deep expertise in operations, supply chain, product line and P&L management. Previously, Julian led both commercial and functional areas within Cargill, including the global Starches, Sweeteners and Texturizers group with operations across North America, South America, Europe, the Middle East, Turkey and North Africa.
Julian holds a bachelor's degree in chemical engineering from the University of Surrey and an MBA from Cranfield, both in the UK. Julian resides in Minnetonka, Minnesota, with his wife and two daughters.
Jacinth Smiley is an accomplished Senior Finance Executive with 25+ years of global leadership and Finance experience across multiple industries with large multinationals and has worked throughout the USA, Europe, Middle East and Asia.  
Currently, as the Executive Vice President & Chief Financial Officer at Hormel Foods, Jacinth leads financial planning and analysis, financial reporting, corporate strategy, long-range planning, investor relations, treasury, tax, controllership and information technology. Jacinth serves on the board and audit committee of Donaldson Company. She is a graduate of the University of CT with a Bachelor of Science degree in accounting and is a Certified Public Accountant.
Phil Donaldson is Executive Vice President and Chief Financial Officer of Andersen Corporation, Bayport, Minnesota. Phil was named Chief Financial Officer in 2004 and serves as a member of the company's Executive Committee. Phil was elected to the Andersen Corporation Board of Directors in 2009. He also serves on the Board of Directors of the Andersen Corporate Foundation. Founded in 1903 and privately owned, Andersen Corporation is the leading maker of windows and doors for residential and commercial markets. Andersen operates 34 manufacturing and distribution locations in North America and Europe with over 13,000 employees. 
Phil also serves on several other boards, including:
– The HealthPartners, Inc. Board of Directors where he is vice chairman, chair of the Finance Committee, and serves on the Compensation and Leadership Development and Health Transformation Committees. 
– The Simpson Manufacturing Co., Inc. (NYSE: SSD) Board of Directors where he chairs the Audit and Finance Committee and serves on the Corporate Strategy and Acquisitions Committee. 
– The Harvard Joint Center for Housing Studies Policy Advisory Board.
Phil earned a Bachelor of Science degree from Northwestern University, Evanston, Illinois, and a Master of Business Administration degree from Northwestern University's Kellogg School of Management.  
Kate Kelly is executive vice president and regional president of PNC Bank, Minneapolis-St. Paul. Kelly is responsible for PNC's overall market expansion in Minnesota and leads a culture of teamwork, client advocacy and community leadership. Kelly has more than 30 years of experience in the banking industry. Prior to joining PNC in January 2017, she served as president and CEO of Minnesota Bank & Trust. 
Active in the community, Kelly is on the board of ServeMinnesota, where she was previously board chair, and received the 2018 Outstanding Commissioner national award. Kelly is also a board member with the Minnesota Orchestra Association, the Children's Theatre Company, the Science Museum of Minnesota, Ampact, and the Economic Club of Minnesota.
Video and podcast content not available.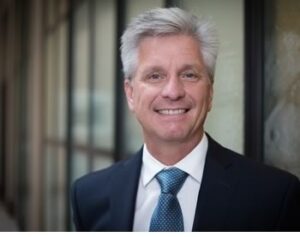 Dr. Christopher Waller is Member of the Board of Governors. He was confirmed in December 2020 and his term expires in 2030. Prior to joining the Board, he was Executive vice president and director of research at the Federal Reserve Bank of St. Louis from 2009 to 2020. He began his career at Indiana University-Bloomington from 1985-1998. He then moved to the University of Kentucky, where he served as the C. M. Gatton Chair of Monetary Economics. In 2003, he joined the University of Notre Dame as the Gilbert F. Schaefer Chair of Economics. His research focuses on monetary theory and has been published in a variety of top scholarly journals such as the American Economic Review and the Quarterly Journal of Economics. He earned a BA from Bemidji State University (1981) followed by an MA (1984) and a PhD (1985) in economics from Washington State University.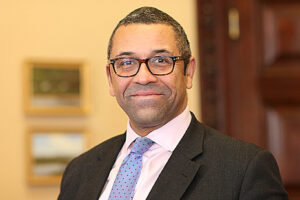 The Rt. Hon. James Cleverly, MP

James Cleverly was appointed Minister of State (Minister for Europe and North America) in the Foreign, Commonwealth & Development Office (FCDO) on 8 February 2022.
He was previously Minister for Middle East and North Africa at the FCDO. James was first appointed as a joint Minister of State in the Foreign & Commonwealth Office and the Department for International Development on 13 February 2020. He was first elected as the Conservative MP for Braintree in May 2015.
James was Minister without Portfolio from 24 July 2019 to 13 February 2020 and Parliamentary Under Secretary of State at the Department for Exiting the European Union from April 2019 to July 2019.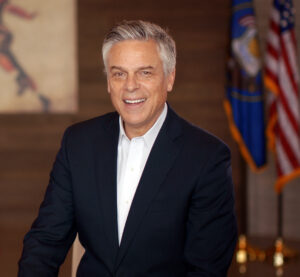 Ambassador Jon M. Huntsman, Jr.
Recipient of the 2021 Bill Frenzel Champion of Free Trade Award
Jon M. Huntsman Jr. was made Ford's Vice Chair, Policy, effective May 1, 2021. He serves as advisor to Jim Farley, Ford's President and CEO, and Executive Chair Bill Ford on strategic policy choices. Prior to joining Ford in that role, Huntsman was re-elected to the Ford board of directors in October 2020 after previously serving as a director from 2012 to 2017. He is a member of the board's sustainability and innovation committee. Huntsman was recently appointed to the Pentagon's Defense Policy Board.
Huntsman stepped down from his first tenure as a Ford director to become U.S. ambassador to Russia under President Donald J. Trump, a position in which he served for two years. He was U.S. ambassador to China from 2009 to 2011 in President Barack Obama's administration and ambassador to Singapore in the early 1990s under Presidents Bill Clinton and George H.W. Bush.
Huntsman's multiple federal trade assignments culminated in two years as deputy U.S. trade representative for President George W. Bush. Collectively, he has negotiated or brokered dozens of trade and investment agreements for the United States in Asia Pacific and Africa. His public career began as a White House staff assistant to President Ronald Reagan and included an appointment as deputy assistant secretary of commerce for Asia. In addition to his extensive federal roles, Huntsman was twice elected governor of the U.S. state of Utah. 
Prior to entering public service, Huntsman was an executive of Huntsman Corporation. He has been chairman of both the Huntsman Cancer Foundation and the Atlantic Council of the United States; a founding director of the Pacific Council on International Policy; a distinguished fellow at the Brookings Institution; and a trustee of both the Carnegie Endowment for International Peace and the Reagan Presidential Foundation. Huntsman is also a member of the board of directors of Chevron. Huntsman is a graduate of the University of Pennsylvania.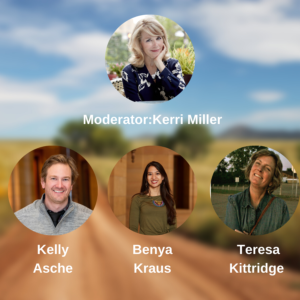 A conversation with experts thriving in rural America. 
Moderated by Kerri Miller, Journalist, Minnesota Public Radio
Featuring:
Kelly Asche, Research Associate, Center for Rural Policy and Development 
Benya Kraus, Founder & Executive Director, Lead for Minnesota 
Teresa Kittridge, Founder, 100 Rural Women
Kelly Asche: After receiving his Master's of Public Policy at the Humphrey School of Public Affairs, Kelly was hired as the Research Associate at the Center for Rural Policy and Development and moved to the best city in Minnesota, New London. Kelly's work at the Center for Rural Policy and Development is focused on data analysis, busting myths related to the rural narrative, and researching policy issues related to rural economic development, health care, and agriculture.
During his off time, you will likely find Kelly floating in his kayak, bicycling across rural Minnesota, gardening, spending time with his wife and cat, and generally shying away from places where there are large amounts of people.
Benya Kraus calls home a fusion of Waseca, MN and Bangkok, Thailand. Searching for a pathway back to serve in her rural hometown after graduating from Tufts University in 2018, she realized that little infrastructure and cultural narrative existed to bring young talent back to small towns, rural, and economically distressed urban communities – particularly to engage in public service. She went on to co-found Lead for America, a national nonprofit that supports young talent in returning to their hometowns through two-year paid fellowships with the mission of catalyzing community renewal and strengthening our public institutions.
Supported by the Bush, Blandin, and McKnight Foundations and ServeMN, Benya has returned home to Minnesota to launch Lead for Minnesota – the next state affiliate headquartered in her hometown of Waseca, where she supports homecomers across 30 rural communities in Minnesota, and over 200 nationwide. In addition to Lead for America, Benya served as the youngest member elected to the Amnesty USA Board of Directors, was appointed by Governor Walz and Lt. Governor Flanagan to the Minnesota Young Women's Cabinet and most recently the Governor's Workforce Development Board.
Teresa Kittridge, founder of 100 Rural Women, lives in Marcell Township in Northern Minnesota. She has spent much of her life serving rural people across the country, with a career that includes executive level leadership in the private, public and nonprofit sectors as well as serving in elected office. 100 Rural Women models her life's work, by serving women in rural places to inspire leadership, create connections, networks, support civic engagement and encourage leadership.
The first twenty years of her career were spent serving as an elected officer of the Minnesota House of Representatives. Following her time in the legislature, she built the Washington D.C. office of RUPRI (Rural Policy Research Institute) and served as Director of National Policy Programs. She has over a decade of experience in leading and building national and international businesses, as a publishing executive for Coughlan Companies and then as founder and president of MNREM (Minnesota Renewable Energy Marketplace) non profit. Kittridge returned to RUPRI in 2014 as Vice President and Chief Operating Officer. She is currently building the national non-partisan organization, 100 Rural Women.
Teresa is an active civic and community volunteer. She is an elected Trustee and Secretary of the Board for the Bigfork Valley Hospital Northern Itasca Hospital District, serves on Marcell Township Business Loan committee and on committees of Organisation for Economic Co-operation and Development (OECD) Rural Innovation. Kittridge served as Board Chair and on the Waconia School Board. She holds a M.A. in Organizational Leadership and a B.A. in Business Administration.
Panel Moderator: Kerri Miller, is a journalist at Minnesota Public Radio where she hosts a Friday show about books & reading titled, Talking Volumes. Kerri is also the founder of Siren Sojourns, which is book-centric adventure travel for women.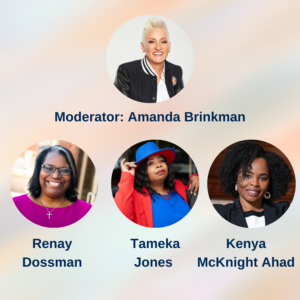 Small Business Diversity Summit
Moderated by Amanda Brinkman, Chief Brand Officer, Deluxe
Featuring:
Renay Dossman, President, Neighborhood Development Center 
Tameka Jones, Founder & CEO, Lip Esteem
Kenya McKnight Ahad, Founder, Black Women's Wealth Alliance
Amanda Brinkman is the Chief Brand Officer at Deluxe and creator, producer and host of the Emmy-nominated, hit series Small Business Revolution. Alongside celebrity entrepreneur Robert Herjavec, renovation icon Ty Pennington and NBA all-star turned entrepreneur Baron Davis, Brinkman showcases her love for small businesses by spearheading efforts to revitalize entire communities and providing makeovers to small businesses across America. Amanda is a nationally renowned brand expert, public speaker, and Forbes contributor. Her acclaimed career spans groundbreaking campaigns for brands like BMW, Reebok, and Sony, in addition to her role as an inspiring female executive at Fortune 500 and Fortune 1000 companies.
Renay Dossman, President, Neighborhood Development Center (and Community Leader in Lip Esteem's episode, representing Lake Street corridor and the economic opportunity and impact of this area). Neighborhood Development Center (NDC) is a non-profit, community development financial institution that provides integrated business services so that entrepreneurs can start and grow businesses that enrich their economic and social fabric.  
In addition, Renay is a Certified Professional and Executive Life Coach, and has been a business owner herself. Ms. Dossman was named a 2021 Person to Know by Twin Cities Business, was recognized as a 2021 Women in Business Awardee by the Minneapolis/St. Paul Business Journal, and is a member of the African American Alliance of CDFI CEOs. In addition, she serves on the Destination Northside Committee, and participates in the Anti-Racism and Economic Justice (AREJ) Trust located within the Center for Economic Inclusion. 
Tameka Jones, Founder and CEO of Lip Esteem (and featured small business owner in Season 6). Tameka Jones knows the impact a little bit of lipstick can make. It transforms. It raises heads up high. It turns a few heads, too. She knows this because she's seen it in her own life. And Tameka wants to spend her life helping others feel confident and beautiful. After honing her skills for twenty years as a makeup artist, Tameka took control of her destiny, launching Lip Esteem in July 2020— a complete line of plant-based lipstick to complement all skin tones. Starting out as a vendor at a local farmer's market along Lake Street, Tameka was amazed at the interest and support of the community, steadily growing her customer base and social media following.
Kenya McKnight Ahad, Founder, Black Women's Wealth Alliance (and Subject Matter Expert featured across several episodes in Season 6, as well as at the end of Lip Esteem's story). Black Women's Wealth Alliance is the first Black women-owned specific public benefit corporation in Minnesota. Since 2015, BWWA has served nearly 4,000 Black women and inspired the creation of over 200 Black women-owned businesses, and cultural wealth building education. BWWA has granted $490,000 to Black women, entrepreneurs, students, and career professionals. 
McKnight has garnered several awards and honors. She is a 2007 LISC Fellow, a 2012 Hubert H. Humphrey Policy Fellow, a 2012 Bush Fellow, a 2017 NorthStar Cooperative Fellow, and a 2019 Alafia Fellow. In 2019, she was dual honored as a Minneapolis & Saint Paul Business Journal "Top Woman in Business" and a Finance & Commerce "Top Woman in Finance." And was recently recognized by the Minnesota Black Chambers of Commerce as one of 100 top leading Black women in MN and recently recognized by Fearless Commerce magazine as a fierce Black woman business leader.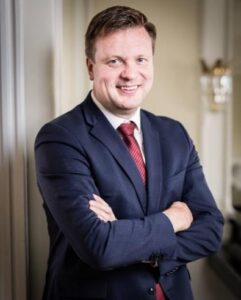 Before devoting his work to politics full time, Ville Skinnari has worked in various positions in the field of international trade, including developing Nokia's service business for the Asian and European markets and serving as the Business Development Director for the Koillismaa region. He has also run a small company of his own and worked as a specialist in international law. 
Sports have always played a major role in Ville Skinnari's life. He has played ice hockey as a junior and in the men's team until 1995 and continued to play while studying in the Netherlands and the UK. In his free time, he enjoys sports and culture in many forms as well as fishing. His wife is a Physical Education Instructor, and they have three children.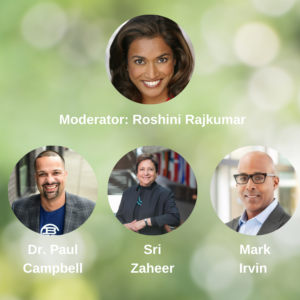 Walking the Talk of Diversity Investment

How local companies and educators are moving the dial
Moderated by Roshini Rajkumar, Executive Crisis Coach, Roshini Multi-Media
Featuring:
Dr. Paul Campbell, Co-founder & Managing Partner, Brown Venture Group, LLC
Sri Zaheer, Dean, Carlson School of Management, University of Minnesota
Mark Irvin, Chief Inclusion, Diversity and Talent Officer, Best Buy
Dr. Paul Campbell is a co-founder and managing partner at Brown Venture Group, LLC. Launched in 2018, Brown Venture Group, LLC is a venture capital firm exclusively for Black, Latino, and Indigenous technology startups and founders. Prior to launching Brown Venture Group, Dr. Campbell was a telecommunication sales executive as well as a serial entrepreneur, launching startups in IoT and media production. He was one of the Minneapolis/St. Paul Business Journals 2021 40 under 40 recipients. He holds a Doctorate in Social Entrepreneurship and an MBA in Global Business Management.
Mark Irvin is the chief inclusion, diversity, and talent officer for Best Buy Co. Inc. In this role, he is responsible for the company's strategy for creating and sustaining an inclusive work environment for its 100,000 employees. He also oversees all programs aimed at attracting, retaining, and growing diverse talent and perspectives.
Mark has spent most of his 30-year career in supply chain leadership. But he has always had a passion for people and development of leaders, dating back to his time as a captain in the U.S. Army. Mark has a bachelor's degree from Fisk University in Nashville and an MBA from Franklin University in Columbus, Ohio. He was commissioned through the ROTC program at Vanderbilt University and served in the U.S. Armed Forces for eight years in field medical logistics.
Srilata (Sri) Zaheer is Dean of the Carlson School of Management at the University of Minnesota, and currently chairs the Board of the Federal Reserve Bank of Minneapolis. During her tenure as dean, Sri launched a Military Veterans Initiative to help servicemen and women transition from military to business careers, resulting in the Carlson School being named the number one Military Friendly business school in the nation. Sri has increased the business community's engagement with the school, resulting in a wealth of new experiential learning opportunities for students, and has overseen the introduction of new degrees in business analytics, supply chain management, finance, and new programs in partnership with Tsinghua University in Beijing and Tongji University in Shanghai, as well as online degrees and certificates.
Prior to academia, Zaheer worked for multinationals such as Tata Consultancy Services and Sandoz (India) Ltd. She also reported on politics and business from India and Nigeria for Business International. These experiences have provided the foundation for her research in international business, as well as leading the Carlson School's engagement with the corporate community.
Roshini Rajkumar is a strategist and crisis coach to C-Suite executives, mainstage speaker, and multimedia content creator. She hosts REAL Talk with Roshini on WCCO Radio and Discover Minnesota with Roshini on Facebook.
Roshini is a licensed attorney and former TV reporter called upon by media across the US for commentary about crisis management, political strategy, leadership, and PR blunders. She's conducted thousands of interviews during nearly 25 years in broadcasting. Roshini is a legal analyst for Court TV; a political analyst for WJR Detroit and KNUS Denver; and a success coach for Twin Cities Live on KSTP-TV in Minneapolis. Her book, Communicate That! is in its third edition.